Anna joined Bull City Family Medicine October 2018. She has been in North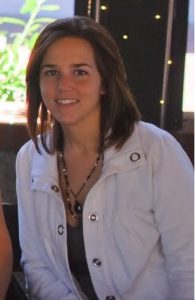 Carolina all her life growing up in Asheville and moving to Raleigh in 2004 for college. Her first career was in Animal Science with a Bachelor's degree from NC State University and worked as a Veterinary Technician for 10 years. She started her career in nursing in 2013 after graduating from Duke University with her Bachelors of Science in Nursing and spent 5 years working on an adult Cardiothoracic Surgical Unit at Duke University Hospital. She returned to school and graduated with a Master's of Science in Nursing from Duke University in 2018.
Anna is nationally certified as a Family Nurse Practitioner by the American Academy of Nurse Practitioners. She is licensed to practice in the state of North Carolina as a Nurse Practitioner, while under the supervision of a physician. She enjoys caring for patients of all ages and is able to assess, diagnose, treat and prescribe medications as well as perform minor office procedures.
Anna lives in Durham with her husband, Eric, and her two French Bulldogs, Finn and Ember. She enjoys spending time with friends and family, cheering for the Durham Bulls, and traveling.